Selling Your Home Fast - Part 2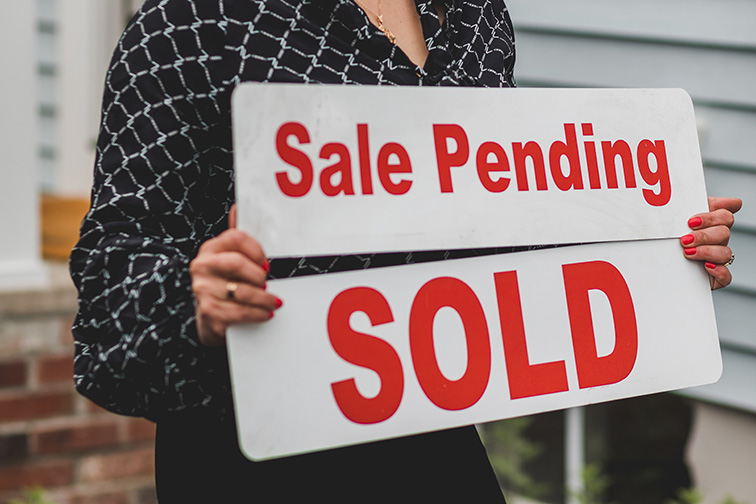 In Selling Your Home Fast - Part 1, we went over a few ways to help sell your home quickly. No one likes a house that's sitting on the market for months! Here are alternate ways to ensure a quicker sell for your home.
Staging – Staging your home is an option you may want to consider. While you may have your own sense of style, having the home staged with furniture that has been brought in may help avoid turning away potential buyers. This way buyers may have an easier time seeing the home as a blank slate.
Handle Quick Repairs – Fixing small things, like scuffed paint, loose tiles, or loose door handles can help make your home look better. Other things to look out for are leaky faucets, new hardware for cabinets, and updating light fixtures. These are quick and easy renovations you can do.
Curb Appeal – It's not just the inside of your home that matters. Making sure the outside of your home looks good as well can also be a great help in home selling. Maintaining a well-manicured lawn, clean walkways and paths, washing windows, planting flowers can all help make your home look more appealing to a buyer.
Professional Photographer – Hiring a professional photographer can really make a difference when selling your home. They will know a number of tricks to make your home really stand out to potential buyers. Listing your photos can help attract more interest in your home and should show off the best features of your home.
Set the Right Price – This can be one of the best ways to get potential buyers interested in your home. Setting a reasonable price for the home you have will make it far more appealing than going over what the home is worth. At the same time, you won't want to sell yourself short by asking for less than the home is worth. Picking the right price is key to selling your home quickly.
ProVisor is happy to help answer your questions regarding selling your home. Our experienced home loan and refinancing professionals operate out of offices in Brookfield, Watertown, East Troy and Madison, Wisconsin, servicing Waukesha, Milwaukee, and all of the Midwest. Feel free to get in touch with us today!