Conventional Home Loan Solutions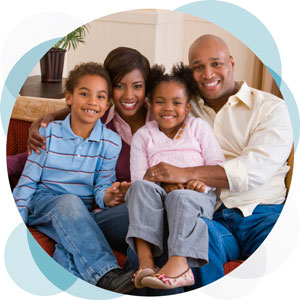 A conventional loan is a mortgage loan that is serviced, and originated, by private mortgage lenders like ProVisor, and is not backed by a government agency. There are two forms of Conventional loans, Conforming and Non-conforming. With a Conforming Conventional Loan, you'll need to follow lending rules set by the Federal National Mortgage Association and the Federal Home Loan Mortgage Corporation. With a Non-Conforming Conventional Loan, some lenders may allow some adjustments to your loan.
Conventional loans with ProVisor are available in both fixed rates and adjustable rates. Read below to discover which rate is right for you!
FIXED RATES
Plan on staying in your home for a long period of time? Feel comfortable knowing your monthly payment won't change or fluctuate?
A fixed rate may be for you. A fixed rate loan is based on the interest rate at the time the loan begins. You can also leverage a fixed loan to refinance up to 95% of your property's current home value (when borrowing <$417,000). With a fixed rate loan, you can pay off your loan at any time without pre-payment fees. Contact ProVisor to apply now!
ADJUSTABLE RATES
Know you'll be moving homes or refinancing in the next 5-10 years? Want to decrease the monthly payment as often as possible and take advantage of the lowest interest rates available?
An adjustable mortgage rate will allow you to have the lowest rate available with a fixed term of, generally, 5, 7, or 10 years. Once the term is completed, the payment will decrease or increase depending on the lowest interest rate at the time, changing no more than 2% per year, capping at 5% over your initial interest rate. A 10% down payment will be needed to begin an adjustable rate conventional loan. Contact ProVisor to apply for an adjustable rate mortgage!
Unsure of which form of rate to choose?
Our loan officers can help you decide on what is the best fit for you. We can look at your financial situation and consider the type of loan that will best favor you and your happiness. We want you to make the right choice and feeling comfortable with your decision. Set an appointment with us and we can go over your potential plans. Applying for a loan is a major step towards your future and by partnering with ProVisor, we will advise you with the best information to ensure you'll be making the correct choice. Contact us today to learn more about Conventional Loans!