WHEDA Home Loan Solutions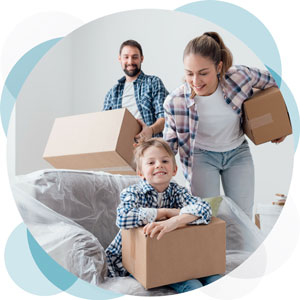 Wisconsin Housing and Economic Development Authority, known as WHEDA, has a mission to stimulate the state's economy and improve the quality of life for Wisconsin residents by providing affordable housing and business financing products. So far WHEDA has helped over 135,000 Wisconsin families to purchase a home. At ProVisor, we offer unique financing options that can get you into a home sooner with a mortgage you can afford!
WHEDA offers low and moderate-level income home-buyers within Wisconsin 30-year fixed loans with 0% down to begin. With WHEDA home loans, you can expect reduced-cost private mortgage insurance or no mortgage insurance!
WHEDA Requirements:
Must be a home buyer with good credit and an income to support a monthly mortgage payment 
Income limits and credit guidelines do apply
Pre-purchase home buyer education is required to help ensure your future success as a homeowner
The property must be your primary residence
Borrower can purchase an existing single family home or duplex* within WHEDA's loan limits (*landlord counseling required for two-unit properties)
With this unique loan option, our communities within WI get to grow and their culture is enriched. An opportunity like this is not common, but we see this as a wonderful opportunity to help out families by providing them a loan to a home that they will cherish. This home loan option is excellent for new home buyers and people who are looking to purchase a home to raise their beautiful family.
It's said that within Wisconsin, once you find the house, WHEDA can make it a home.
First time home buyers, veterans or those purchasing within a federally designated target area are also eligible for a special fixed-rate mortgage priced below the standard conventional interest rate. If you're a Wisconsin resident, contact ProVisor to discuss WHEDA home loans today!