USDA Home Loan Solutions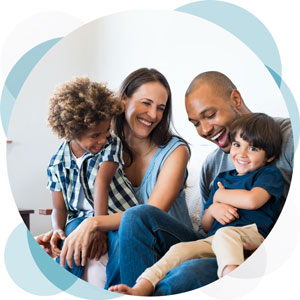 The United States Department of Agriculture offers a variety of loans to help different income levels both purchase or renovate homes in a rural area. USDA home loans (or 'Rural Development' Loans) are government-insured home loans that allow you to purchase a home with no money down. The overall goal of the USDA home loans are to aid the smaller, more rural areas of the country by allowing more affordable options to homeowners. USDA home loans offer 100% financing to those who qualify, and they're determined by three factors:
Location of your property
Your home must be located within a designated USDA rural property. Selected homes are available due to value, population, and other criteria. ProVisor can look into the eligibility of the location or you can review online here.
The worthiness of your credit
Have you paid your bills in a timely fashion? That can aid in receiving a USDA home loan. As with most mortgage loans, by having a good to great credit score, you are more likely to receive a USDA loan. Paying your bills on time and successfully managing all your finances will favor you and your application to being approved. To better your credit, you can speak to one of our advisors for any tips that may help.
Your income
For a USDA home loan, you will need to document your income. Generally, USDA will want to see a history of at least two years of a consistent income. This is required to validate proof of income and show your income will likely stay steady. By providing proof of consistent income, you are benefiting your chances of being approved. Without proof of income, it can become challenging to provide you a loan without showing you're financially responsible and have the means to pay back the mortgage.
---
Speak to one of our ProVisors to find out if this is the right transparent home loan solution for you! Benefits include 100% funding, a guarantee by the US Department of Agriculture, low monthly mortgage insurance, no restrictions on seller concessions, and more! Contact ProVisor to educate yourself on the USDA home loan program and see if your home qualifies!