FHA Home Loan Solutions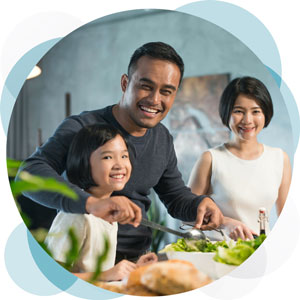 Federal Housing Administration (FHA) Loans are offered as both fixed rates and adjustable rates. Despite what many people think, the Federal Housing Administration (FHA) does not actually issue mortgage loans. It provides mortgage insurance, which protects lenders like ProVisor.
This makes it so that the qualifications for an FHA loan are more liberal, making it easier to secure a mortgage and move into home ownership. That's good news for you!
Some of the main benefits of FHA loans include:
Lower total cash needed to close
Higher loan amounts with lower down payments
Purchase and rehab financing (ideal if you need to do some quick remodeling or renovations you might not have cash on hand for)
FIXED RATES:
Low credit score but still want to qualify for a home loan? Low on cash for a down payment? Or have less than 20% equity in your home?
FHA Fixed Rate Loans tend to be one of the easiest loans to qualify for if you've had trouble with your credit score or have had difficultly with finances in the past. FHA Loans allow our ProVisor team to take more risk with providing loans, allowing you an opportunity to get approved when you otherwise may not. Your credit score may be as low as 580 to qualify for a ProVisor FHA Loan.
ADJUSTABLE RATES:
Struggled with your credit in the past and want to take advantage of a low interest rate? Plan on refinancing? Or planning to move in the next five years?
FHA adjustable rate loans are government insured, lowering the ProVisor risk. This means that if you have a low credit score or have had financial difficulty, you may qualify for a low interest rate. You may have a credit score as low as 580 to apply and a down payment of 3.5% for a primary home. If you want to take advantage of today's low rates, contact ProVisor to apply for an FHA adjustable rate loan!