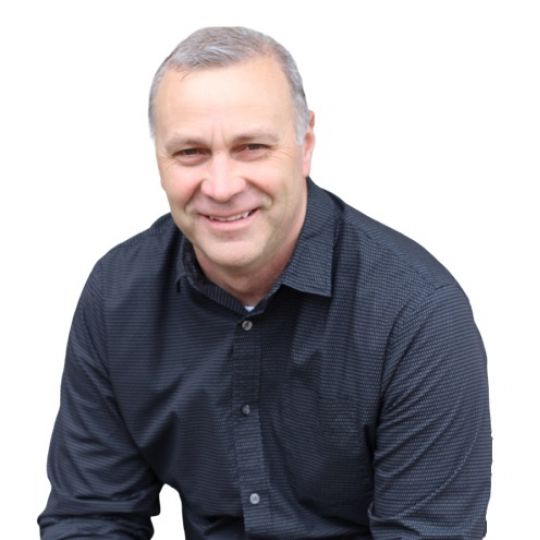 Ritchie Baumann
Branch Manager & Senior Loan Officer
FL License: LO45294
IL License: 31.0043463
MI License: 957614
MN License: MN-MLO-957614
WI License: 957614
(608) 227-2005 | (262) 754-3331
Apply Now With Ritchie
About Ritchie
Here is what I believe in when it comes to helping you:

House To Home - You want a mortgage because you want a house to call home. A house is shingles, carpet, windows, siding, doors, etc. If you are like me, those things are not really the exciting stuff about a house. The exciting part about owning a house is creating memories with the people you live life with in the house, and the memories will build year after year as you own that house. How you pay for a house is part of it being your home.

Teaching - My service to you is to be a teacher of how mortgages work so that you may have peace knowing you made a great decision.

Transparency – You should know all your loan options and why you do or do not qualify for each. There are options for types of mortgages and features for each mortgage type that could help you. I look at those features as a puzzle create a great mortgage for you. You should also know the purpose of each fee you pay to obtain a loan. It's not right that you are only told these things and not given a choice. After all it is your money.

Problem Solver – The #1 skill you should look for in a mortgage company and a loan officer is their ability to solve problems. We all wish our lives never had hurdles. But hurdles happen. When obtaining a mortgage, the things that have happened in your life may affect your ability to obtain a mortgage. Knowing how to guide you through those hurdles and solve the problem is key to obtaining a mortgage.

Communication – This sounds simple, but for whatever reason it does not happen in every business. I believe in keeping you informed and involved in the process of obtaining a mortgage to help you buy a house to call home.

People – Real people contact me with a desire to buy a house. You are not a number even though we talk numbers. You just want someone who cares so you can get a house to call home where you can create memories with family and friends.
---
Testimonials from Real Estate Agents I've Worked With:
"As a realtor I've known Ritchie for years. He has helped countless clients of mine get in position to buy a home, and myself personally in now multiple refi's on my own home. He will always go above and beyond, and if anyone ever tells you NO about getting pre-approved, promise me you will check with Ritchie first. I call him "Houdini"...if he can't do it, no one can!! But more importantly, he will take the time to tell you exactly what needs to happen to be able to make it work. Ritchie, James and the entire heart and soul of this company are top notch! He/they will forever be my "go to" person/company! A hundred thank you's!!"
Michelle Anich - Licensed Agent
Making Dreams Realty
manich@kw.com | 608-480-8599
"As a real estate broker of 20+ years, I recognize that buyers have a choice in who they work with. If I am so fortunate to be selected to assist a buyer in what is such an important financial investment, I look at any referral I provide as an extension of me and the level of service and expertise I provide. Ritchie always exceeds this expectation. His commitment to exceptionalism is unwavering with kindness, gratitude, honesty, and transparency being the foundation of his work. I don't refer lightly; Ritchie is the only lender I work with both personally and professionally."
Julie Bushman - Broker/Owner
List2Sell, LLC
julie@list2sellwi.com | 262-366-1550
"I was introduced to Ritchie at the very beginning of my real estate career. For this, I am so grateful. He really took the extra time to educate me, to help me help my clients in so many ways and has consistently always found a way to get the clients to their end goal. He is prompt, knowledgeable, and has a knack for communicating with people which is SO important in a process that can be as confusing and stressful as a real estate transaction. He goes above and beyond in every deal, and it is evident he genuinely cares about helping people. For these reasons, I chose Ritchie as the lender for my personal home purchase as well and once again, he delivered. If you want someone who will get the job done well, you need Ritchie."
Briana Kelley - Realtor
EXP Realty
briana.kelley@exprealty.com | 608-381-2906
"I have been recommending Ritchie Baumann to my clients for close to a decade and will continue to for the rest of my career! He has proven to be one of the most essential resources for my clients financing needs by being a trusted guide for them time after time. When others have closed the door, he finds a way to open it! He fights for each person he works with from beginning to end and in turn has made so many dreams come true for people. He is a Realtor's secret weapon."
Mary Ramsey - Real Estate Broker
EXP Realty LLC
mary.ramsey@exprealty.com | 608-617-5466
 
---
My YouTube Channel:
My YouTube Channel can provide information about mortgage education through short videos -
---
FREE Online Webinars!
Monthly I host a live educational webinar because buying a home will most likely be the biggest financial investment you'll make in your entire life. Did you know that majority of people make at least 1 of 5 big mistakes when buying their first home? These mistakes could cost a home buyer tens of thousands dollars. That's a lot of money, and there's no "undo" button after making the mistakes. It's very unfortunate - however, you can prevent these mistakes right from the start.
During this online webinar, we will be going over exactly what the 5 big mistakes are. Here is the link to register for the next one:
You want a mortgage because you want a house to call home. A house is shingles, carpet, window, siding, doors, etc. The exciting part about owning a house is creating memories with the people you live life with in the house. The memories will build year after year making a house into a home. How you pay for a house is part of the house being your home.
Don't make the mistakes, attend the FREE online webinar!
---
More Reviews from Past Clients:
Here are reviews left by people I was privileged to help with a mortgage to refinance or buy a home
---
MyCreditGuy:
Credit improvement can help your loan scenario. I've learned a lot over the years in how to help people improve their credit. Sometimes, an expert is needed to help. MyCreditGuy is awesome! They know how to help. If you want professional help, they are who I recommend.
They have credit short videos to help you learn more about credit
https://www.mycreditguy.com/videos
---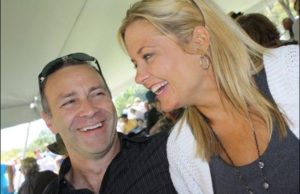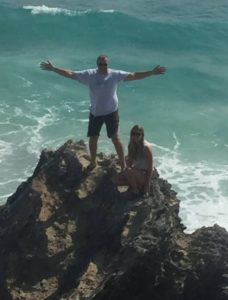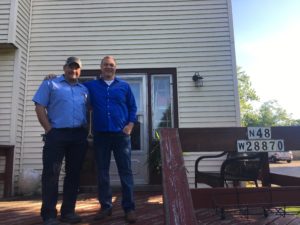 Client Testimonials
"Couldn't be happier with such a smooth buying process."
"All of my questions answered particularly by Ritchie with professionalism, quickly, and clearly a lot of experience. Great communicator, amazing at his job! No doubts we will be working with Ritchie again in the future!" -J.P.
"Just closed on a house with help from ProVisor, I'm very happy"
"The lending process was very smooth. I had very limited knowledge of buying a home, but thanks to Ritchie Baumann and his team I am finally a home owner". -J.G.
Our Transparent Mortgage Solutions
Watertown Location