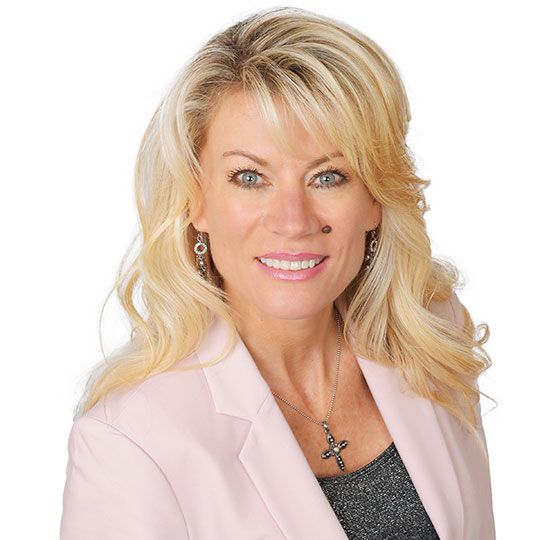 About Kristen
ProVisor has been a great place that I call home in many ways. I understand the excitement when a buyer is looking for a home and finally gets the "Accepted Offer." I love what I do and that's helping make the financing process smooth, simple and as fast as possible. It's my job to communicate well with all parties and be available 24/7.
I have lived in the Lake Country area most of my life and Home is definitely where my heart is…Raising my three children has been my biggest joy! Life is beautiful and a gift. A HOME extends that gift to where families can make memories.

Client Testimonials
"We had an excellent experience working with Kristen Rollefson and her team at ProVisor on our refinance project!"
"Working with Kristen and the team at ProVisor was an amazing experience from the beginning. Whether you are an investor or buying your forever home, I highly recommend reaching out to Kristen. She is responsive, educated, professional, and goes above and beyond to make sure her clients are informed and satisfied the whole way. Throughout the financing process, Kristen helped on multiple occasions overcome obstacles that arose and find solutions. I will most certainly use Kristen and the team at ProVisor for my next home purchase!" -J.W.
"Thank you Kristen and your team for the amazing job you did for my mortgage process! You pulled it off in less than 30 days and with amazing ease."
"She has helped my wife and me to finance several properties the past 4 years and each time she has done a great job. She knows her clients and her business extremely well. She has been a consummate professional and she went above and beyond in terms of her flexibility and responsiveness to our schedule and our needs. Kristen was always available and very understanding and patient while she helped finance several properties. This was by far the best and closest we've worked with any mortgage loan office over the years. We are already referring her to our friends. Kristen also happens to be a woman of integrity and high character. We wouldn't hesitate to recommend her to anyone looking to secure a loan to finance a property purchase". -S.S.
"We've been buying houses for 35 years. Kristen and her team were far and away the easiest, smoothest mortgage experience we have ever had. Highly recommend!"
"Kristen and the whole ProVisor team took excellent care of us during our home buying process. Their knowledge, responsiveness, and experience led to us being able to close sooner than expected, and we got the best possible rate. If you want a great lender that will always do what is best for you, I would recommend calling Kristen immediately." -R.G.
Our Transparent Mortgage Solutions
Brookfield Location