Why Choosing the Right Loan Officer Matters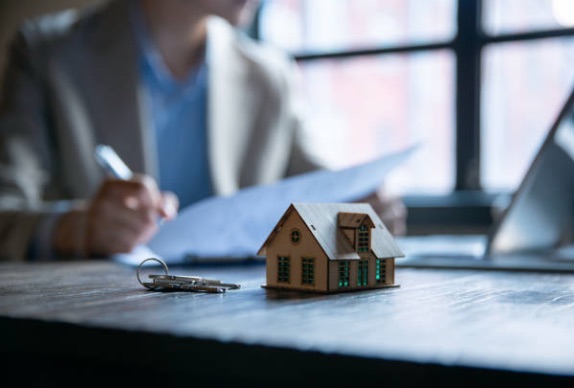 Choosing the right loan officer is important; you want a loan officer equipped with experience, and someone who knows the market well. Learn about why it's important to choose the right loan officer for your mortgage or refinancing needs!
They are the first point of contact in the home buying journey.
Getting pre-approved for a loan lets sellers know you are a serious buyer and automatically qualifies you as a competitor in the home buying market. You don't want to go anywhere in your home buying journey until you are pre-approved for a mortgage. If this is the case, then who you select as your loan officer will be the first contact you reference with questions and inquiries you have for purchasing a home. A professional loan officer will quarterback your home buying operation, especially if you are a first time home buyer. They are experts at communicating to lenders, agents, title companies and every other entity in the process on your behalf.
Their services are highly regulated at the federal, state, and local level.
There are a number of legislations that have been instituted in regards to home ownership for US citizens. The Fair Housing Act (FHA), The Equal Credit Opportunity Act (ECOA), and the Fair Credit Reporting Act (FCRA) are a few that require extensive knowledge and understanding toward their institution and regulation, and this doesn't even account for state or local legislation. It is a loan officer's responsibility to know the in's and outs of these regulations and how to navigate them to keep their clients compliant in association with the loan they are seeking for a home. A loan officer's reputation is vital in this regard and requires trustworthiness from their clients to make sure this is done right.
They align many pieces together for their clients.
The combination of helping guide and direct someone through their loan process while also providing knowledgeable and trustworthy service requires a lot of alignment for success to happen. Loan officers must be excellent communicators with all parties, all the while making sure their client is well informed, educated, and confident with what is occurring throughout the home buying journey. Trusting that nothing is being missed and that all of the paperwork is well organized along with each transfer happening is what you will see from the best. Security pays big towards a client's peace of mind as the loan finalization comes together.
They provide a human experience for a transactional process.
Sometimes the numbers don't tell the entire story, nor do they determine what someone's financial future is going to look like. A great loan officer is able to understand the needs and the story behind the numbers of their clients and provide them with guidance that is tailored to them. They take the transactional nature out of the process, and break it down in a way their client can understand on a human level. You want to choose someone you trust and who makes the loan process seem easy and simple. The knowledge, organization and ability to connect on a human level is a unique skill set possessed by the best of the best. This is what you want and this is what our ProVisor team provides!
If you are looking for someone trustworthy to guide and facilitate you through the home buying process, look no further than ProVisor. Our team of knowledgeable, expert mortgage professionals offers mortgage solutions in Waukesha, Milwaukee, Brookfield, East Troy, Watertown, and Madison areas, as well as the Midwest. Contact us today!