What to Expect When Purchasing Your First Home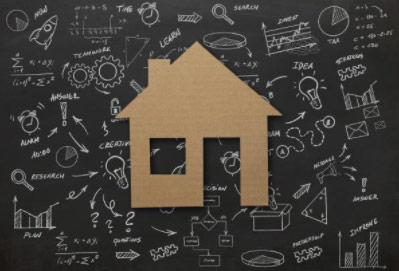 As the end of the year approaches, many people begin to think about resolutions and new beginnings. Purchasing a home is definitely a new beginning! It can also be very overwhelming. Allow our team at ProVisor to help you navigate these potentially confusing waters with some tips for first time homebuyers.
Determine your budget: When buying a home, it is important to take into account the potential for added costs, in addition to the actual house's price. If a home comes with appliances, it is likely they aren't brand new and may need repairs or to even be replaced. It is also important to have your fireplace, chimney, furnace or air conditioning unit thoroughly inspected to ensure they are in proper working condition.
Check and strengthen your credit: Before buying a home, it is important to have a strong credit score. Per federal law, you can obtain free copies of your credit reports once a year, from each of the three credit bureaus: Experian, Equifax and TransUnion. You can request your reports via AnnualCreditReport.com. Reviewing your credit score regularly will also allow you to dispute any errors that could potentially hurt your score. Other ways to strengthen your credit include:
Pay all your bills on time.
Keep credit card balances as low as possible.
Keep current credit cards open. Closing a card will increase the portion of available credit you use, which can potentially lower your score.
Track your credit score, and take note of any changes.
Explore mortgage options, rates & fees: Keep track of mortgage rates, as these can fluctuate. You will also want to know how much you are pre-approved for, as this can help to narrow your home choices, and give you a clearer picture of what you really want in a home.
Explore loan options: There are a plethora of various loan types and payment options. Do your research and find the one that is best for you. There are many factors to consider when choosing a loan type, such as down payment amount, loan value, your credit score, where the house is, etc.
Research potential real estate agents: Do you have friends or family who recently bought a house? Is there someone your mortgage company recommends? Be sure to research real estate agents. Find one that understands what you want and will work with you to get as close to that vision as possible.
Research home inspectors: Ask your friends and family about their home inspector, did they do a good job? Again, your mortgage company or real estate agent may have a recommendation. It is important to have a home inspector who will do a thorough job, so your new home doesn't cost you more money, or have any hidden problems down the road.
Escrow & Move-In process: During the escrow process is a great time to begin setting up the transfer of your electric, cable, internet, etc. This is also a good time to begin purchasing new things for your home. Once you can move in is a good time to have any painting or new flooring done; while the house is relatively empty and easy to navigate. Also, don't forget to change your address on bills and accounts and file a change of address with the post office!
When planning to buy your first home, our team at ProVisor will answer any questions you have or that may arise during the process. We have four convenient locations in southern Wisconsin (Brookfield, Madison, East Troy and Watertown) to help serve all of your home buying needs. Call us today to begin planning for your first home!