Things to Know About Escrow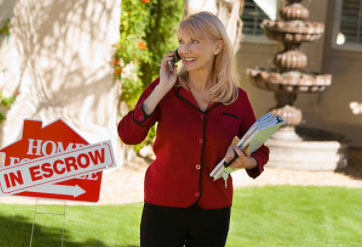 The term escrow is familiar to most people. However, many people don't know what escrow actually is, apart from being a vague term that many new home buyers throw around. In a nutshell, escrow protects all of the relevant parties in a real estate transaction. This includes the buyer, seller, and lender, and ensures that no funds or other property from your lender are exchanged until all agreement conditions have been met.
Escrow is a legal provision in which a large amount of property, land or funds are held by a third party until specific conditions have been fulfilled. This practice is commonly used in real estate transactions to ensure protection for both the buyer and seller throughout the entire purchasing process.
Escrow is used commonly in any situation where funds or property is being exchanged between parties. Escrow serves as a intermediary and a holding ground for any funds or other assets that are involved in the transaction. When the buyer puts the payment into escrow, all participants are legally covered until conditions have been met and all parties are satisfied with the outcome.
After the purchase has been completed, the bank or mortgage lender may offer to open an escrow account to cover your annual property taxes, as well as the homeowners insurance. This will be added into your monthly mortgage payment. Your lender will then pay the taxes and insurance premiums for you. This can make it easier as you will only have 1 payment per month and this will force you to save money for your taxes even though they are just paid annually.
For more information on what escrow is and how it can protect you and your investment, contact one of our loan officers, conveniently located in Brookfield, East Troy, Watertown, or Madison, today. Our mission is to make things as simple, easy, and fast as possible, offering transparent rates, because we understand this is your money.