S.A.V.E. on Home Utilities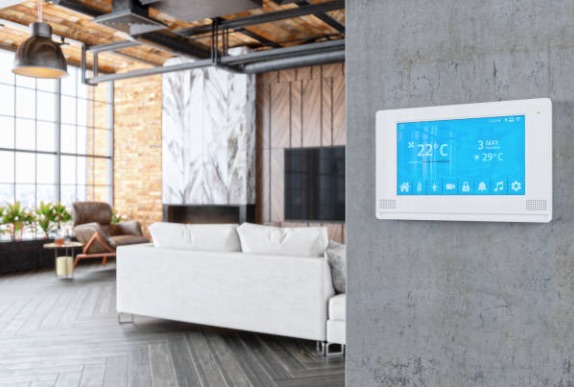 It is costing the average American home about $500 more in living expenses than before the pandemic began in March of 2020. This is largely due to the increased cost of materials, interest rates, and gas prices. Although the variables contributing to this increased cost of living are largely out of our control, here are some ideas that will help you to S.A.V.E money on your home utilities.
S is for Solutions
You may think you don't have much control over what shows up on your utility bill each month due to your location and what service providers are available. But that isn't all the way true. One solution for your goal in saving money on utilities is to contact your energy, gas, or water supply company and ask them what rewards programs or rebates are available. The company's website or representatives should be able to tell you the peak times energy is being used in the area, and identify which times are being less utilized. It will cost you less to use your electronics during these down times compared to peak summer afternoons or cold winter nights.
Another solution is to run an energy audit through your provider. Often times these solutions won't cost you anything and will paint a picture to where you can make changes that will lead to savings.
A is for Automation
As a homeowner or head of the household, you have the liberty to make your own rules. The right rules could really benefit you financially depending on how you present them to those in your home. Eventually, these rules could turn into automated systems for your household to save more money on monthly utilities! One example of this would be to do a nightly house check at 10 PM. Each night it could be someone's job to make sure all lights and electronics in the house are off. Another example would be to enforce 2 minute showers. And lastly, you could do your laundry on a sunny day, giving your dryer a break while clothes are drying on a clothesline outside. These 3 simple automations could lead to noticeable savings on your water and energy bill each month!
V is for Value
In the marketing world, value is determined by quality divided by cost. If you have an older home, it is possible that you do not have the highest quality materials, but it is also possible that these lesser quality appliances are costing you more money long term. This means it may be of value for you to do a little updating to not only have a higher quality home but also benefit from longer term savings on utility bills. One upgrade you can make is having an electrician install motion sensor lighting in your home. Another would be installing a programmable thermostat that heats and cools your home on your terms, and lastly, you may want to consider solar panels, or washable filters. Making these upgrades could bring you more value.
E is for efficiency
With higher cost of living in mind, it is important to look at what operations are taking place and where there are inefficiencies. Air conditioning units, washing machines, and other appliances all have high efficiency options which measure the amount of air or water being used. Not only do they possess more advanced technology but service providers also use Energy Star appliances to qualify you for the rebate programs. A few other efficient examples are tankless water heaters and low flow shower heads.
Remember, there are always opportunities for you to S.A.V.E. on living expenses! We hope you got some good ideas on how to save on your utility costs.
ProVisor is your premier Wisconsin-based mortgage lender with office locations in Brookfield, East Troy, Watertown, and Madison, servicing Milwaukee, Waukesha, and beyond. ProVisor has over 20 years of experience, a great wealth of knowledge, and a true passion to help you with your mortgage financing. If you have any questions on home loans, refinancing, or other mortgage questions, please contact us and we're happy to help!