Is A New Construction Home For You?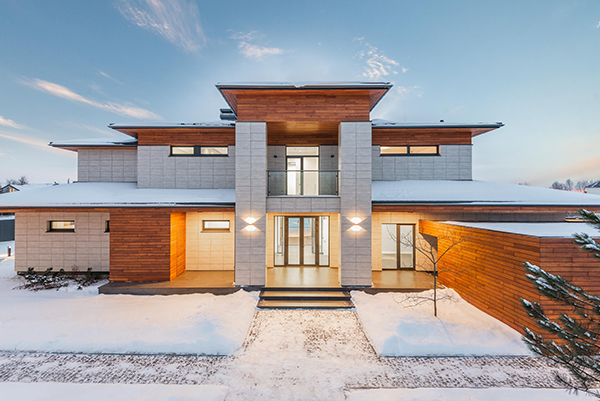 When purchasing a new home, there are several options to consider: home exterior, location, yard size, etc. Another major home buying consideration is move-in ready, fixer-upper, or new build. While each of these options may work for you, there are many benefits to purchasing a newly constructed home.
Move-In Ready Convenience: You get the opportunity to move into a completely finished home, with the knowledge that everything is new, never used, and very clean. You can rest assured that you won't be plagued with issues regarding your appliances (stove, refrigerator, washer, dryer, etc.), hot water heater, furnace, plumbing, or any other mechanical device that could potentially cause problems.
New Home Protection Warranty: Similar to purchasing a new car, when you buy new construction, you often get a warranty that not only covers your new home, but everything in it. This means that if anything goes wrong, the builder will cover the costs. This can include broken water heater, faulty furnace, and even roof leaks. When purchasing an older home, you aren't provided with this peace of mind. 
Energy Efficient: Homes that are being built today are far more energy-efficient than homes built even 10 years ago. There are many factors that cause these homes to be more efficient, such as:
Vinyl windows
New door trim & seals
Proper insulation
High-efficiency central air
The energy efficiency will help you to save money on utility bills. Also, many times new construction homes are certified by independent, third-party home energy raters, as to qualify the home, you must meet specific energy requirements.
Low Maintenance, Low Cost: Purchasing a new construction home also means new plumbing, heating, air, appliances, etc., which means you can rest assured that your new home shouldn't need any maintenance for several years. This means fewer costs for unexpected appliance or utility issues.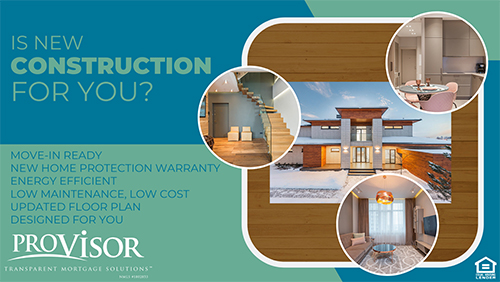 Updated Floor Plan: Older homes can often feel dark with smaller rooms that can feel confining. Many new construction homes are built with an open concept design, offering fewer walls, high ceilings, and large windows. These homes also typically feature large kitchens with islands that are perfect for food preparation, homework, eating, or even just to gather around with friends and family.
Designed for You: Many times, when purchasing a new construction, you will get a say in what finishes your home has without having to lift a finger. Some of these finishes may include:
Backsplashes
Flooring
Countertops
Cabinet Finishes
Wall Colors
This means your home will already have your stamp on it before you even move in, and without having to suffer through a lengthy remodel!
Keep in mind that purchasing a new construction home may be more costly than buying an older home, but these costs may be worth it in the long run. No matter what your home purchasing decision is, our team at ProVisor will be here to help you through the home buying process - including home loans, home mortgages, and home refinancing with plans such as VA loans, conventional home loans, FHA loans, WHEDA loans, USDA loans, and more. If you are in the Waukesha, Milwaukee, Brookfield, Madison, East Troy, or Watertown areas, call our knowledgeable team today!