Home Loan Types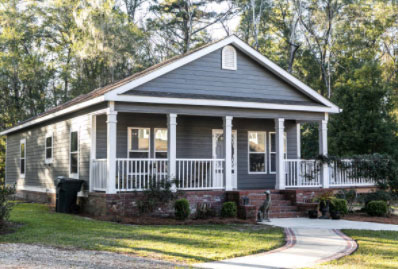 When you begin your home buying journey, you will need to decide on what type of loan is best for you and your family. There are several different loans to look into and think about. Below are the types of loans our team at ProVisor can assist you with.
Conventional Loans: This loan is generally best for borrowers who have a good credit score (roughly 670 to 799). Conventional loans are also not backed by the Federal Government. This type of loan comes in two packages: conforming and non-conforming.
Conforming loans conform to a specific set of standards that have been established by the Federal Housing Finance Agency (FHFA). These standards include a range of factors including credit and debt, with one of the main pieces being the size of your loan.
Non-conforming loans do not need to meet Federal Housing Finance Agency (FHFA) standards. These loans may be for larger houses, or offered to borrowers with less than good credit. Some non-conforming loans have been designed for clients who have gone through major financial upheaval, such as a bankruptcy.
Government Insured Loans: These loans are granted through the U.S. government. While the government isn't a mortgage lender, it does help to play a role in helping many Americans become homeowners. There are three main government agencies that fund mortgages: the Federal Housing Administration (FHA loans), the U.S. Department of Agriculture (USDA loans) and the U.S. Department of Veterans Affairs (VA loans).
FHA loans are backed by the FHA. These home loans help make homeownership possible for borrowers who may not have a large down payment saved up or don't have good credit. Borrowers will need a minimum FICO score of 580 to be approved for the FHA maximum of 96.5% financing with a 3.5% down payment. FHA loans will also require two mortgage insurance premiums: one is paid upfront, while the other will be paid annually for the life of the loan (if you put less than 10 percent down). This can increase the cost of your mortgage. Last, the home seller is allowed to contribute to closing costs with an FHA loan.
USDA loans help moderate to low income borrowers to purchase homes in rural areas. You must meet certain income limits to qualify, as well as purchase a home in a USDA-eligible area. Some USDA loans do not require a down payment for eligible borrowers with low incomes. These loans may require extra fees, including an upfront fee of 1 percent of the loan amount (which can often be financed with the loan) as well as an annual fee.
VA loans provide a flexible, low-interest mortgage for members of the U.S. military (active duty and veterans) as well as their families. These loans do not require a down payment or mortgage insurance. Closing costs are often capped and may be paid by the seller. However, a funding fee is charged on VA loans, generally a percentage of the loan amount, to help offset the program's expense to taxpayers. This fee, as well as other closing costs, can often be combined into the VA loan or may be paid upfront at closing. Many lenders offer the lowest rates possible on VA loans, and some lenders are also willing to accept lower credit scores.
WHEDA Loans: Wisconsin Housing and Economic Development Authority, also known as WHEDA, was created to help stimulate Wisconsin's economy, as well as help to improve the quality of life for our state's residents by providing affordable housing. WHEDA has helped over 135,000 families in purchasing a home. WHEDA offers low to moderate-level income homebuyers in Wisconsin a 30-year fixed loan with 0% down to begin. WHEDA home loans also feature a reduced-cost private mortgage insurance or even no mortgage insurance! WHEDA requirements include:
Must be a home buyer with good credit as well as an income to support a monthly mortgage payment
Income limits and credit guidelines do apply
Pre-purchase homebuyer education is required. This is to help ensure your success as a homeowner
Must be your primary residence
Borrower can purchase an existing single family home or duplex* within WHEDA's loan limits (*landlord counseling will be required for two-unit properties)
For further questions, or to begin your journey to home ownership, contact our knowledgeable, professional, and most importantly, friendly team at ProVisor today!