First Impressions When Selling Homes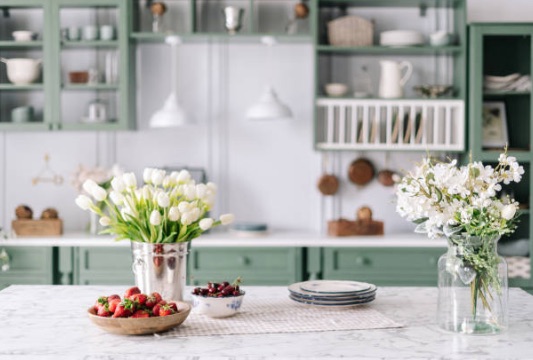 Life has a way of taking us in different directions. Job changes, expecting more children, or making strategic moves for the future are all examples of how someone's path can change. It is commonly understood that moving from one place to another, or from one home to the next, is one of the most stressful life changes a person can make. It is a process that involves time and energy.
A major mile marker that must happen in the moving process is selling your home. The objective is to make the house you own a home for someone else. There are always people in the buying market looking for something new. Whatever the buyer's situation may be, it is the seller's responsibility to make their property an attractive prospect for potential buyers. This will require labor for the seller, and potentially some up front investments. But in the end, it is worth it when the right buyer envisions a life for them and their family in the place you are looking to move on from.
First impressions are important in any context. Think about when you are walking in for a job interview, or going on a first date, or taking your children to a new school. The moment a first impression takes place, a framework and perspective is created towards how we will see a new relationship moving forward. The same holds true for a buyer being introduced to a home. Let's take some time to think about how a seller is perceiving this home once they have booked an appointment with their real estate agent and are approaching your open house.
The buyer notices the driveway is clear and parks their car without any concerns. This action in itself is being used in their mind to build the first impression of the home. Having somewhere to park their car could easily be associated with the space and convenience they are looking for and expecting in a new home. Without even realizing it, they begin to feel the home is bigger than it really is. Imagine if you parked your truck in the driveway and the buyer had to park down the street. They have already begun to disassociate this first impression with their decision to purchase your home.
Another job you'll want to consider in making a pleasant first impression to potential buyers is doing a simple power wash on the front of the house or even the driveway. Imagine stepping out of your car and looking at the siding of the house and seeing a clean building that looks either freshly painted or done recently. Seeing cobwebs, dirt from the garden, or any traces of residue could send a subtle, subconscious message that this isn't a quality home. Another job worth considering is power washing your driveway. All kinds of particles accumulate on driveways over time, and once it has been power washed, it makes a noticeable difference. Power washing is an easy job that doesn't cost much - as little as $100 a day to rent.
A few other upkeep activities you can do to make a positive contribution to a buyer's first impression is keeping the lawn nicely groomed while also making sure the landscape is well taken care of and presentable. This is a major area home buyers are looking at as they calculate the value of their home and whether or not it is suitable to be theirs. Another simple yet effective task would be cleaning every window until they are practically invisible! Dirty or broken windows could be an immediate turn off and should be considered in the overall first impression.
The last few secrets to successfully making your house someone else's home is to make sure the entry way is highly presentable as well as making modern updates to older furniture such as cabinet and door hardware, fresh paint, or new countertops. It would be wise to discuss these changes with your real estate agent as they are going to be much more knowledgeable on the market and which of these changes could make a deciding difference on your home being sold.
Whether you are buying or selling a home, we want you to be as informed and educated as possible going about this massive step. ProVisor is here to help you with whatever point you are at in the home buying process. Our experienced staff will walk you through this process and answer any questions you may have, from home loans and mortgages to refinancing to VA loans for veterans and everything in between. If you are in the Waukesha, Milwaukee, Brookfield, Madison, East Troy, or Watertown areas, contact our team for your next home buying or selling endeavor. We offer transparent mortgage solutions for homes and look forward to working with you!