Avoidance List When Buying a Home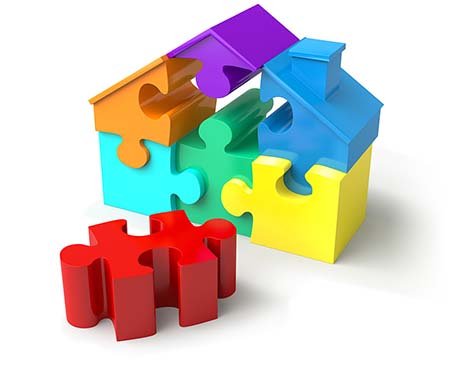 When purchasing a home, it is important to cover all of your bases. Many first-time homebuyers aren't familiar with everything they should do before buying a home. Below is a list of mistakes often made.
Not Knowing Your Credit Score:
When thinking about purchasing your first home, it is of the utmost importance that you know your credit score. Lenders tend to look at your credit history and use that as a guide as to how strong of a borrower you will be. This is where your credit score becomes important. The higher your score, the more likely you are to not only be approved for a loan, but also secure a lower interest rate. It is also important to know your credit score; if it is low you can work on raising it and take the necessary steps to secure a loan and a good interest rate.
Contacting a Real Estate Agent Too Late:
With all of the free real estate apps available, it may be tempting to compile a list of homes you wish to look at. However, before you do this, it may be extremely beneficial to contact a real estate agent first. Your real estate agent will have knowledge about what homes are going for, what the neighborhood is like, and help you with the ins and outs of homebuying. Remember, they are the experts when it comes to locating the home of your dreams. Plus, they also have access to homes that won't be on your real estate app!
Buying a Home You Don't Plan on Staying in Longterm:
If you are looking into buying a home, you should be prepared to stay there long-term. On average, the typical homeowner stays in their home for 13 years. So, if you are only planning on being in your home for a few years, renting may be a better choice as your home may not appreciate in value and you could lose money in the long run.
Not Looking at Homes in Your Price Range:
When purchasing a home, it is important to remember that you will need money for:
Deposit
Down Payment
Closing Costs
Monthly Mortgage (typically includes principal, interest, homeowners insurance, as well as property taxes)
It is recommended that you spend less than 25% of your AGI (Annual Gross Income) on your mortgage and homeowners insurance. Mortgage officers will often offer a higher loan amount than homebuyers can afford, so be aware and factor in not only your mortgage, but homeowners insurance, property taxes, and home maintenance. Just because you qualify for a large loan amount, doesn't mean you need to purchase the more expensive home.
Not Having a Budget for Potential Future Home Expenses:
Buying your first home is a huge expense. However, this is not where the costs end. Not only do homeowners still need to pay utilities, but quite often the new home buyer will also have updates or general maintenance that will need to be done. If you purchase a home with an HOA (Home Owners Association), you will have this cost on top of your mortgage, property taxes, and any other costs you may have.
---
Home buying can often be a bit overwhelming, especially for first-time homebuyers. That is where ProVisor comes in. Let us help you and make the home buying process a bit less stressful. Our experienced staff will walk you through the home buying process and answer any questions you may have. If you are in the Brookfield, Madison, East Troy, or Watertown areas, contact our team for your next home buying endeavor for home loans, mortgages, and refinancing!