All About VA Loans - Part 2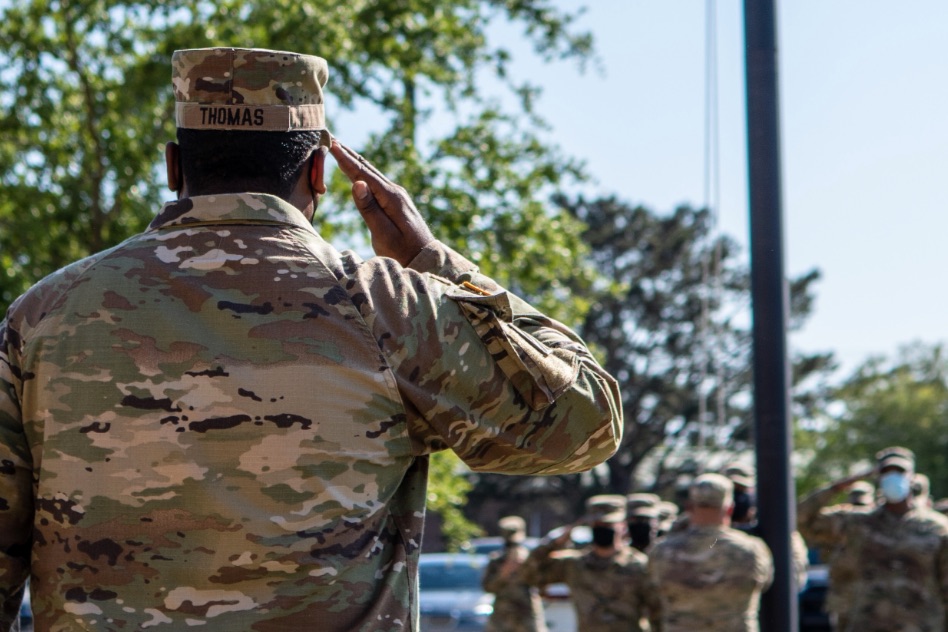 Veterans, did you know that you have a unique opportunity to help you get the home of your dreams? There is a home loan option especially for military personnel and their families that makes home-buying easier. In this second of our two-part series, we will discuss the "VA Home Loan" and its advantages.
Let's quickly summarize the first six advantages that were listed in part one of this series (to learn more about them, click here):
1) No down payment needed
2) No private mortgage insurance requirement
3) Lowest fixed interest rate
4) Relaxed credit score requirement
5) Closing cost Limits
6) Lifetime benefit
To qualify for the VA Loan option you must meet one of these criteria:
• You served for a minimum of 90 consecutive days during wartime
• You served for a minimum of 181 days during peacetime
• You served in the National Guard or the Reserves for more than six years
• Your spouse, who is a service member, died in the line of duty or because of a service-related disability
In addition to the benefits listed in part one, here are more advantages that Veterans can benefit from:
7) Borrowers are free to consider future home purchases and refinancing options with the absence of loan limits. Formerly county level limits determined how much Veterans could borrow before requiring a down payment. Now, Veterans with their full VA loan entitlement may borrow as much as they can afford.
8) Many VA Lenders will accept multiple forms of income to show they can comfortably afford their monthly mortgage payment. Therefore income such as military allowance, hazard pay, disability pay, and retirement are acceptable in addition to typical salary or wages.
9) The VA has done a remarkable job advocating for Veterans to ensure they get homes and stay in their homes. Therefore, VA loans have become very safe loans and in fact one of the safest loans on the market. This in itself is incredible given the fact that 8 out of 10 homebuyers don't make any down payment at the time of the home purchase.
10) A Veteran may assume the sellers existing mortgage. Loan assumption may be attractive if the interest rate is lower than current market conditions. Another benefit is that most closing costs do not apply in loan assumption.
11) There is an additional safety net for Veterans which gives them peace of mind that their home is being purchased at a fair price. The VA appraisal establishes an appraised value for the home, and ensures the home meets minimum property requirements. The guidelines help to ensure Veterans buys homes that are safe and sound.
12) In addition to purchasing a primary residence, VA Loans may be used to make energy-efficient upgrades to their home. These loans may also be used to take equity out of their home in return for cash which may be used to pay off debts or make home improvements. VA loan holders may opt to refinance into lower interest rates. Therefore, the VA Loans may be used in a variety of applications to Veterans.
13) Usually, paying off a home loan before it matures will result in a "Pre-Payment Penalty." The allows lenders to recoup some of the interest payments the were expecting to receive. With VA Loans, borrowers may pay off their home at any point during the loan without having to pay this penalty fee.
14) Every VA loan requires a government fee be paid to the VA which helps cover any losses and keep the VA loan guarantee running. However, there are exemptions to this fee which include: active duty purple heart recipients, surviving spouses who are eligible, Veterans who can receive compensation for being active duty but do not, Veterans who receive compensation based on pre-discharge review, Veterans who would receive disability pay if they didn't receive retirement pay, Veterans who receive compensation for service-related disabilities.
The advantages of VA Loans are significant and not found in other mortgage types. This is why the VA Loan volume has grown considerably in the last 15 years, helping millions of Veterans, service members, and their families achieve the dream of owning a home. VA Loans do not only benefit the buyer. VA loans have a history of being the one of the safest loans on the market, therefore also benefitting the seller.
Contact Provisor to discuss your VA home loan eligibility today!