Best Mortgage Lender in Waukesha, Wisconsin
Diversity & options of a broker. Strength of a banker.
ProVisor is a leading mortgage home lender in Waukesha County, Wisconsin to help you receive the home loan that's right for you and your family. Waukesha county encompasses Muskego, New Berlin, Brookfield, Elm Grove, Butler, Pewaukee, Sussex, Genesee, Delafield, Eagle, Mukwonago, Vernon, Big Bend, Merton, Ottawa, Dousman, Summit, Oconomowoc, Lisbon, and Hartland. ProVisor provides home loans for all of these areas, and more!
A mortgage home lender provides mortgages for those looking for their first home, a new home, or to refinance their current home. During the process of accepting your mortgage home loan application, lenders will go through a list of guidelines before final approval to ensure reliability from the applicant.
The home mortgage lending company will go through your financial accounts, current income, credit score, etc. to verify that the loan issued will be repaid at the agreed terms. Set terms commonly include interest rates, a repayment schedule, and additional guidelines that are required to be followed. The guidelines to be followed by an applicant vary depending on the loan they apply for.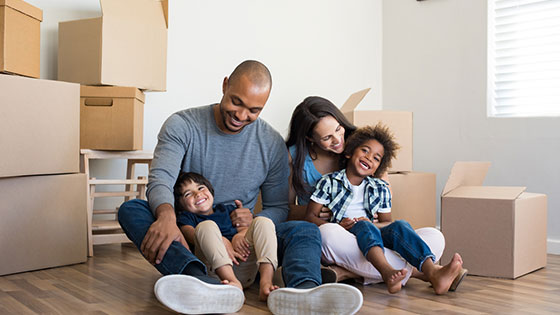 Some of the home loans that are offered by ProVisor include:
Conventional Home Loan: A conventional loan is a mortgage loan that has one of two forms: Conforming and Non-conforming. With a Conforming Conventional Loan, you'll need to follow lending rules set by the Federal National Mortgage Association and the Federal Home Loan Mortgage Corporation. With a Non-Conforming Conventional Loan, some lenders may allow some adjustments to your loan.
 
FHA Home Loan: Federal Housing Administration (FHA) Loans are offered as both fixed rates and adjustable rates. Despite what many people think, the Federal Housing Administration (FHA) does not actually issue mortgage loans. It provides mortgage insurance, which protects lenders like ProVisor. This makes it so that the qualifications for an FHA loan are more liberal, making it easier to secure a mortgage and move into home ownership.
 
WHEDA Home Loan: Wisconsin Housing and Economic Development Authority, known as WHEDA, has a mission to stimulate the state's economy and improve the quality of life for Wisconsin residents by providing affordable housing and business financing products. WHEDA offers low and moderate-level income homebuyers within Wisconsin 30-year fixed loans with 0% down to begin. With WHEDA home loans, you can expect reduced-cost private mortgage insurance or no mortgage insurance.
 
VA Home Loan: The U.S. Department of Veterans Affairs (VA) offers multiple programs to aid veterans, active-duty service members, National Guard members, reservists, and their families. One such program is the VA home loan, making home-buying easier for military personnel and their families. VA home loans are popular to those who qualify as there's no down payment required, rates tend to be lower, and you can refinance up to 100% of your home's value!
 
USDA Home Loan: The United States Department of Agriculture offers a variety of loans to help different income levels both purchase and renovate homes in a rural area. USDA home loans (or 'Rural Development' Loans) are government-insured home loans that allow you to purchase a home with no money down. The overall goal of the USDA home loans is to aid the smaller, more rural areas of the country by allowing more affordable options to homeowners. USDA home loans offer 100% financing to those who qualify, and they're determined by three factors: location of your property, the worthiness of your credit, and your income.
 
Refinancing: To refinance your mortgage loan means that your current loan will be reviewed by a mortgage home lender to ensure all payments were made on time along with the additional terms being followed as well to presume in lowering the cost of payments. Essentially you are trading in your old mortgage home loan for a new one that will offer you better value. If approved for a refinance, mortgage home lender will pay off your original mortgage with the new one and you'll continue a new form of agreements regarding interest rates, payment schedule, etc. 
ProVisor is your go-to home loan and refinancing company in the Greater Waukesha area. With over 20+ years and thousands of people helped, we look forward to providing your home loan and refinancing! Contact us today!