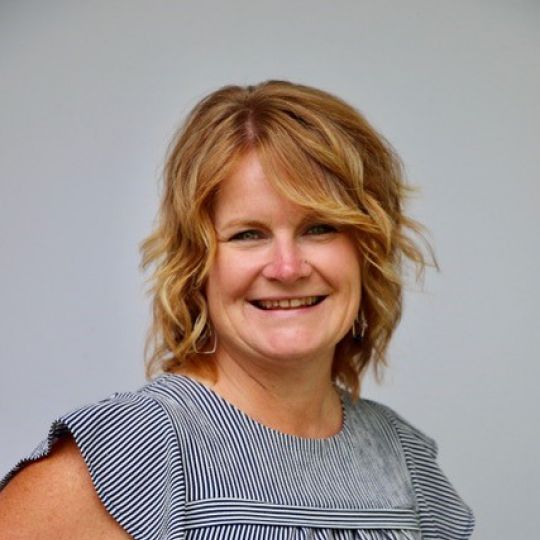 About Traci
Traci brings over 30 years of retail sales leadership experience to ProVisor. Her #1 priority is listening to her customers and putting their needs first. When you work with Traci you will feel her genuine care and compassion come to life and will leave being a new part of her "FRAMILY." Traci is extremely hard working and is flexible to be available when you need her. She will demonstrate patience throughout the home financing process because she understands how stressful, yet exciting financing a home can be.
Traci is a native of Wisconsin but has called West Michigan her family's home for the past 13 years. Traci enjoys day trips to visit the white beaches and local craft breweries on the shores of Lake Michigan. She never misses her daily boot camp workouts and makes a mean zucchini lasagna.
Client Testimonials
"Traci at ProVisor was with us every step of the long, long, road to get our house"
"We had been turned away by most every standard mortgage provider, but Traci was able to access more flexible mortgage products. She worked so hard to help us find what we needed to get our house... and then she stuck with us through a very long 4 month buying process! The communication from ProVisor was excellent, and their dedication to our cause was very helpful! They got us a mortgage when no one else wanted the challenge. Highly recommend ProVisor, especially if you don't fit the picture of the perfect buyer". -S.O.
"Traci Ludwig at ProVisor was absolutely amazing! She was incredibly helpful and quickly got me all the information I needed"
"She made the whole home loan process painless and easy. This was my first home and with that my first huge loan, I had done a little research myself before going into it but I still felt like I knew nothing. Traci made sure I felt confident with the information I was being given and if I wasn't feeling confident she went out of her way to explain things and help me understand. I could not have done any of this without her. I am very grateful for Traci and her whole team at ProVisor". -C.S.
Our Transparent Mortgage Solutions
Michigan Location